147 Best Ways to Increase Website Traffic [Follow This Step by Step 2018 Guide!]

-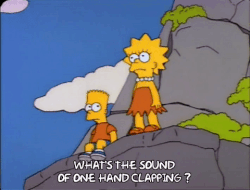 Here's a very zen question for you. What's the point of a site without traffic? It's like the old one about "the sound of one hand clapping" (the answer is nothing, by the way).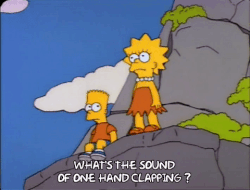 Without traffic, your site is completely pointless.
That sounds harsh, but it's true. If nobody ever reads your content, why write it?
Wait, don't give up and burn your blog in shame! You don't need to feel bad if you aren't getting enough traffic right now – you're in good company.
Every day, a staggering number of new domain names are registered. Most of these sites will be gone in a year or two, lost to failure. And the biggest reason for failure is a lack of traffic.
Traffic is the biggest challenge that every blogger and site owner faces. It makes the difference between success and failure.
So it's worth learning how to generate traffic when you need it (which is all the time). That's why we put this guide together. If you follow all these steps each time you make a post, you'll never need to worry about traffic ever again.
20.3

Bing Ads

It may come as a complete shock, but some people use Bing to search. Google may be the biggest search engine, but it doesn't own the entire market. While Google owns 63% of the market, Bing has just under 23% of the market – slightly over a third of Google's share.

So, Bing is much less popular than Google, both with users and advertisers. That means their ad prices are smaller, too. You won't get as much traffic as you can from Google, but it's great for experimenting and perfecting your conversion process.
20.4

Yahoo Ads

Yahoo used to rule the search world – back when their results were provided by Google. Today, they're a pale shadow of their former selves. But they still have a loyal base of die-hard fans – about a fifth of Google's reach.

So you can get real ad traffic from Yahoo, and it's far cheaper than Google. Again, this is ideal for testing.
20.5

Facebook Ads

Facebook advertising is a different beast from search ads. Instead of targeting customers who are actively searching for a need you can fulfill, you target them by interests, demographics, and behavior. If you have a very good understanding of who your ideal customer is, it can be very successful.

You can also target people who like your competitor. This can be a very effective way to grow your audience and steal competitors away from your bitter foes.

Because Facebook advertising is fundamentally different from search advertising, you'll have to use a different approach.
20.6

Twitter Ads

Twitter may have financial troubles, but they're still the 8th biggest site in the US (according to Alexa.com).

There's a very large audience on Twitter, and that probably includes a significant portion of your target market.

Paid advertising is their bread and butter – it's their only revenue stream. So they're keen to attract new customers and provide plenty of innovative ways to advertise.

For instance, you can directly advertise a "lead magnet" – people can subscribe to your newsletter with a single click, without typing their email address.
20.7

Pinterest Ads

We've already covered how Pinterest can drive free traffic. The site also offers paid advertising. This is a great match for e-commerce stores, but it can also work for blogs – articles and written content are both popular on Pinterest.

You will need an eye-catching cover image that sums up your article and its benefits.
20.8

Reddit Ads

Reddit is one of the busiest sites on the web, so you'll have little difficulty finding an audience. But is it worth advertising there?

Your ad will get a lower response rate than a top-voted link – it's clearly labeled as a sponsored post. But it does appear at the top of the list – so it's visible.

Redditors know that ads are not real content – to get to the top of a subreddit's home page, a link or post must be highly engaging to the community. The same cannot be said for ads.

So a single ad is unlikely to drown your server with more traffic than it can handle. But it will capture some attention – and, if you target the right subreddits, you can generate very targeted traffic.

Don't just jump blindly into a subreddit and start posting ads. Take some time to understand what people respond to. Then write your ad copy in the same tone.

As with all paid advertising, test small and scale up when the campaign is proven to be profitable.
21

Final Words

Coming to the end of this detailed guide, hope it has helped you to gain some deep insight into gaining massive traffic using free methods.

You must be already knowing a bunch of the mentioned methods. Well, now you know ample of them to get started driving traffic to your blog. The next important thing is to implement the above strategies.

Do let us know in the comments section below if you have any other proven method that is not listed in this guide. We would be happy to include it.
147 Best Ways to Increase Website Traffic [Follow This Step by Step 2018 Guide!] download the WordPress Theme
Download now 147 Best Ways to Increase Website Traffic [Follow This Step by Step 2018 Guide!] theme.
Review and opinions of 147 Best Ways to Increase Website Traffic [Follow This Step by Step 2018 Guide!] theme.
147 Best Ways to Increase Website Traffic [Follow This Step by Step 2018 Guide!]
Voted
4.7
/5 of
1
reviews.